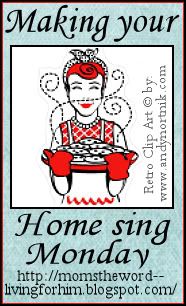 Recently I have been stiving to eat healthier, mainly by eliminating processed foods and incorporating more whole grains into my diet. I've been eating "real" oatmeal instead of the instant kind and have been enjoying it.

This week at the store I paused in fromt of the oatmeal section. My eyes strayed to the newest flavors of instant oatmeal "Hazelnut Latte". Ohh Laa Laa!! Sounds wonderful! But...I was trying to stay away for processed foods that are full of sugar. But...this oatmeal was buy one get one free and another flavor was Wild Blueberry Muffin (also one of my favorites). I began to reason in my mind, it is oatmeal, it says whole grains and if it tastes this good, surely I will eat more of it! So I bought it!

I was filled with anticipation as I prepared the oatmeal this morning, inhaling the delicious aroma! As I tasted my first bite, there was a slight disappointment as the taste wasn't quite as intense as I thought. As I continued on, it got worse. It lacked the heartiness of regular oatmeal and instead had a weaker, mushy texture and the taste was pure sugar masking as "Hazlenut Latte". I realized I should have stuck with the original oatmeal, which is genuine, pure and good for you without empty promises and added preservatives which are not good for you.

Now...what does this have to do with a home???? Our homes can be a place of stability where unconditional love grows - a place that is genuine and filled with real peace and joy. The world offers our families substitues for genuine happiness, material things, ways to stay busy, activities, parties, places etc. These activities promise happiness, but are just substitues for the feeling and contentment of home. By pursuing them, they will eventually disappoint. A home is a place to recharge to face the challenges of the world, then come back to find solace and peace. A home should be where we can be ourselves and be loved. By filling our homes with genuine ingredients, unconditional love, peace and acceptance of each other, that produces a stable and loving enviorument. By practicing consistancy in our attitudes and actions, it fills the home with familiar contentment versus the unpredictability of the changing world outside the home. A routine is valuable for the home to run smoothly.

Now, for this week to help Make My Home Sing, I want to work on building the ingredients for a happy home! My boys are now teenagers and staying home is not a priority for them right now. They are enticed by hanging out with friends, going places etc. And these things all have a place in life. But, by continiung to build an atmosphere where they know what is going on, where they know they can find love and encouragement and are always welcome, that makes home sing a genuine song that can't be found anywhere else on earth!