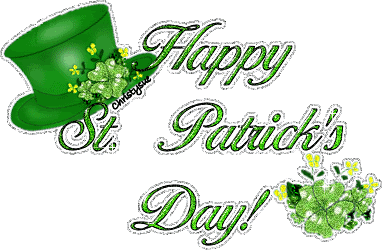 Tomorrow is St. Patrick's Day and just for fun each year I have been cooking the traditional corn beef and cabbage meal. Tomorrow will be a busy day with work, a meeting and church which leaves little time to prepare this dish. I found this recipe for a slow cooker corn beef and cabbage meal:
- 3 pounds corned beef brisket with spice packet
- 5 medium potatoes, scrubbed, unpeeled, sliced into 1 inch chunks
- 1 large onion - cut into wedges
- 1 head of cabbage - cut into wedges
- 4 cups apple juice
- 1 cup brown sugar
- 1 tablespoon Dijon mustard
Place meat, potatoes and onion in a slow cooker.
Sprinkle with the seasoning packet that came packaged with the corned beef.
Combine apple juice, brown sugar, and mustard in a medium bowl.
Pour over the vegetables and meat.
Cover and cook on high for 4 to 6 hours. The last half hour, put the cabbage wedges in and make sure they are submgerged in the liquie. The meat and vegetables should be very tender.
Remove the meat and vegetables from the slow cooker.
Thinly slice the meat across the grain and serve with the vegetables.
Then for dessert:
Pistachio Chip Cake
*I love the taste of pistachio cake, but my boys can't get past the green color. But I 've found if I add some chocolate, they will eat it! This cake is moist and delicious.
1 box yellow cake mix
1 box instant pistachio pudding
1 c. mini chocolate chips
1/2 c. oil
4 eggs
1 c. sour cream
Put eggs, sour cream and oil in bowl and beat well. Add pistachio pudding and mix well. Add cake mix and beat for 3 minutes. Fold in mini chips. Put in greased and floured Bundt pan. Bake at 350 degrees about 70 minutes. Cool 15 minutes. Remove from pan. Cool. Chocolate glaze or dust with powdered sugar.
May your blessings outnumber
The shamrocks that grow,
And may trouble avoid you
Wherever you go.
~Irish Blessing