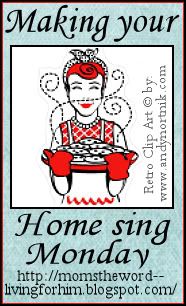 Have you ever noticed how people tend to get grouped together by their habits? I tend to run with the "late crowd". Although I'm not late to where everything has already started, my arrival is usually a bit "breathless". Meaning that I have pushed, prodded and herded the family out the door, drove quickly in a harried state of mind to arrive at my destination just in the nick of time! I notice that I arrive with many of the same people day after day to school, sports practices and church.
Usually when I arrive it takes a minute to slow the pace down and get focused. I notice the ones who have arrived earlier are cheerfully fellowshipping and much more relaxed. On occasion, I have been on the other end of the spectrum, planned, prepared and on time and it honestly felt great! But as routines relax, I fall back into the normal wait to the last minute trap.
The term "new normal" is one that is used after a major life change disrupts a family's schedule. It takes adjustment and planning to find the "new normal" or adapt to the new schedule. Many of our habits can be deeply rooted and although we may want to change up or improve a few things, it takes breaking into a "new normal" for true change to come. A "new" way of planning, thinking and determination to change.
My plan for my home and life this week, is to evaluate some things that don't seem to be working well for us and find ways to improve to a "new normal". Targets may be - better meal planning, being on time, a more pleasant attitude and a joyful spirit.
Are there any "new normals" you would like to see in your home?