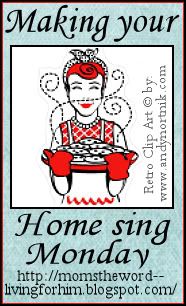 Have you ever walked into a particular room or area of the house and wonder..."how did this get in this condition?" Over time clutter and disorganization seem to multiply and then one day they just explode! I've found this to be the case in areas such as my linen closet, bedroom closets, file cabinets, kitchen pantry etc. It can be a bit overwhelming to find yourself staring at disarray everywhere you look... I know, because I've been there! Instead of running away, panicking or deciding it is just too much to tackle, a great way to make progress is bit by bit. A small drawer here, a few file folders there, a shelf of the closet etc. Often times just beginning one of these tasks will get you inspired enough to complete the job. Just by portioning one assignment a day or week, these huge tasks can help you regain control of the home.
I subscribe to a newsletter filled with tips and ideas for organization called
Get Organized Now
. A recent issue gave some great ideas on where to begin on some of these tasks. Over the summer I have done several of these and found that the actual task does not take that long, but the rewards of saving time are great.
The list includes:
Organize your kitchen pantry.

Get to the bottom of your mail pile.

Get your calendar updated and organized.

Designate a Donation Box and fill it with a minimum of 10 items.

Organize your movie DVDs or weed out some movies programs you've set on DVR.

Organize your hobby room.

Organize your medicine cabinet.

Organize your clothes closet.

Organize your hair accessories, toiletries and cosmetics into baskets.

Clean out your refrigerator, tossing all expired food, cleaning the shelves, and so on.

Get your jewelry organized into a jewelry organizer.

Balance your checkbook and get your bank statements filed away.
Taking these tasks one by one can make managing a home more smoothly. It make take some time, but ongoing progress feels so good and is a sure way to make your home sing!