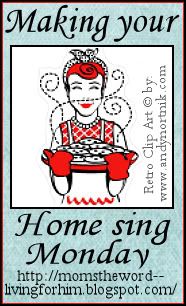 Have you ever heard of prayer walking? A formal definition may be:
" Prayer walking is the practice of praying on location, a type of intercessory prayer that involves walking to or or near a particular place while praying."
Our church goes on a yearly mission trip and one of the ministries is
"prayer walking"
where people walk through the neighborhoods and pray for the people and families that live there. As an avid walker, being outdoors and alone is a great combination for some super charged prayer time! This fall, several from our community
'prayer walked'
around our schools praying for the schools and students for the new school year. There seems to be something special and powerful about walking or surrounding an area while specifically praying.

At a recent ladies retreat I attended, the speaker shared about prayer walking in your home. Although any outside ministry should extend from our hearts and home, it never occurred to me to walk around my home and pray! As I pondered this through the weekend, some prayer inspiration came from a heartfelt desire for things I want to see in my home.

Outside:
Walk around the perimeter of the home, praying for God's protection from danger or evil. Ask for God's hedge of protection to shield, protect and keep the property.
In the Foyer:
May our guests enter our home and feel the peace and presence of the Lord. May our home atmosphere speak of our faith. May our hearts be always welcoming and ready to be hospitable.
In the Kitchen:
May we be thankful that we have enough to eat. May our meals provide physical nourishment and also as we enjoy meals together, may the family bonds and communication be strengthened and grow. Pray for open hearts willing to share together.
In the Living Room:
As the family gathers, may their love for one another grow, may each family member have a love for and a desire to be at home. May home be a place where love is freely given and received. Pray to be alert to what comes into our homes through the tv, radio and computer.
In the Bedrooms:
Pray specifically for each family member. For their heart to be established in the faith, to be steadfast and open to hear the voice of the Lord. May He continually guide their lives, keep them from harm and bless them in all that they do.

Be on the lookout for ways to pray. Simple, everyday tasks and things around the home can bring to mind things in God's Word. As we 'pray continually', may our hearts be thankful for the everyday things such as food, rest, fun, work and time. Through daily things may we parallel the spiritual characteristics we desire to see:
cleaning - purity

rest -peace

laughter - joy

work - diligence
then slip in any additional qualities such as honesty, faithfulness, integrity, wisdom, kindness etc.
Prayer walking in the home can be a powerful and life changing practice that will make our homes sing a beautiful song!