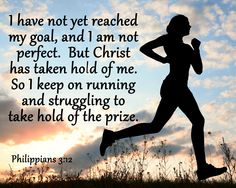 I wear the title "Runner" proudly because it allows a lot of freedom - it's not based on speed, distance or frequency, if you run - you are considered a runner! If you don't run, WAIT...don't leave, this post isn't all about running, there are some nuggets to take away about real life.
To be a truly great runner that continually advances, much time and energy must be put in. Since my running began later in life, the attraction for me is the energy that it gives and the feeling of accomplishment it brings. I've found it is hard to find that place of continual advancement in mileage, but I do try to keep up a consistent routine.
In running as well as most things in life, the mind is in charge. Your body follows what your mind tells it to do. When I run my mind is set on a particular distance and often it is measured by landmarks. On a recent run, my point to stop running and begin walking was a church. This sweet little church I pass is a small country church that stands empty except for Sunday mornings. As I rounded the curve and was preparing for a rest from running, the parking lot of the church was full, cars lined the roadway and several people were on the church steps. A funeral was about to begin. Trying hard not to be any kind of disruption, I decided to wait on my rest from running and continue past. That's when the exhilarating feeling hit as I passed my mind goal and kept going! It was a moment to bypass my plans due to circumstances and forgo the limits I placed on myself.
For Christians, (like runners), if you have accepted Christ, you are a Christian. It is not based on what you do, what you don't do, rules or religious rituals. The banner over a Christian is Christ's love and it is sufficient. God is a good God and has great plans for each of us. Each one is lovingly created by Him and there are great things He has for us to do with the gifts, talents and abilities He has placed in us.
Like the landmarks my mind allows me to stop at while running, in life we often pull up and slow down at certain times. Things like fear, insecurity or fatigue stop us from pressing forward. But one of those exhilaration moments can come in life when we push past our mind limits and trust in the Lord with all of our heart. Opening the heart and believing in Gods' Word turns the focus to what God alone can do.

Ephesians 2:10 "For we are His workmanship, created in Christ Jesus for good works, which God prepared beforehand that we should walk in them."
Philippians 3: 13-14 "Brethren, I do not count myself to have apprehended; but one thing I do, forgetting those things which are behind and reaching forward to those things which are ahead, I press toward the goal for the prize of the upward call of God in Christ Jesus."
And when our minds bring us to a stopping point. May faith push through and point us to Jesus...
"Now to Him who is able to do exceedingly abundantly above all that we ask or think, according to the power that works in us, to Him be glory in the church by Christ Jesus to all generations, forever and ever. Amen." Ephesians 3:20-12